1. When AVs are king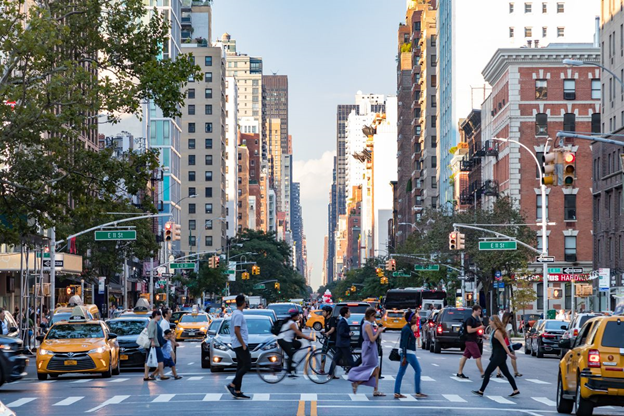 Cities were once highly compact, walkable places that blended residences and workplaces and where people commanded primacy. Then the car came along.
Now, the modern American city, sprawling and traffic-plagued, is an ecosystem in complete service to cars. But what if AV deployment invites an even deeper calcification of the cars-first mentality in city centers?
Just imagine sidewalk gates. That was the whacky idea floated by one unnamed "automotive industry official" in a recent New York Times article:
"In New York, the unwritten rule is plain: Cross the street whenever and wherever — just don't get hit.
Read More