1. Humans can't stop rear-ending slow-moving autonomous vehicles. But who's to blame: the human, whose behavior mirrors norms if not law, or the paralyzed robot?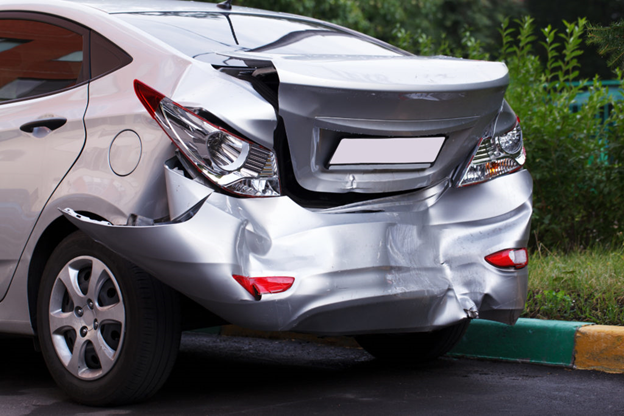 When autonomous vehicles have been involved in collisions, four years of data teach us that it's almost always been the fault of a human driver. At least, that's the black-and-white view generally held by law enforcement.
But autonomous vehicles are so strictly engineered to obey the rules of the road and to avoid statistically dangerous maneuvers that it begs the question whether this overly cautious approach to driving is inviting more chaos within the exiting mobility framework.
Reviews of disengagement and accident reports show that a significant portion of driverless crashes involve human-operated vehicles rear-ending self-driving ones. In 2018, that number topped 57 percent in California. Why? Because the latter are exceedingly, some might say cripplingly, cautious.
In one case, a cyclist pedaled into a too-slow AV. In another, an electric car rear-ended a driverless car that was traveling at a glacial 1mph as it attempted to merge onto an expressway in the San Francisco Bay Area.
But what if AVs weren't so programatically circumspect, and what would risk-taking during early-phase deployment mean for the long term?
Intel and Mobileye, the chip maker's Israel-based advanced driver-assistant unit, have developed a new platform to test the proposition. Responsibility-Sensitive Safety, or RSS as they call it, seeks to make AVs drive more like humans. From Car and Driver:
"Typical AVs use artificial intelligence (AI) to make decisions, relying on constant calculations to determine the probability of a crash. The problem is, they only like to make movements when that probability is very low, much like an anxious driver who waits too long to make a left turn and misses the gap. This causes a certain amount of AV paralysis and passenger frustration."
Unlike the many of the AVs on public roads today, an RSS-powered vehicle would instead assert itself in the flow of traffic by creeping into the lane to create an opening for itself. If traffic refused to yield, it would then abort and move off to the side.
The Driverless Commute is provided by Dentons' global Autonomous Vehicles team. If you believe a colleague or associate would benefit from this service, please share this link so they may subscribe.
2. Convergence
Los Angeles Mayor Eric Garcetti unveiled last week a sweeping climate action plan that proposes bold changes to the city's car culture. The plan envisions a city where, by the mid-2030s, eight out of ten cars are electrified and Angelinos are driving 2,000 fewer miles each year than current levels. Importantly, robocab fleets would be required to be electric.
At the same time on the other coast, President Donald Trump signaled to congressional Democrats that he is open to including electric vehicle charging stations in a $2 trillion infrastructure spending plan. EV charging networks could help hasten the electrification of the auto industry and, critically, autonomous vehicles.
For a variety of reasons, the future of autonomous vehicles is inextricacly linked with electrification:
Giant fleets of internal combustion robotaxis would have an untenable carbon footprint.
With fewer moving parts in electric cars, fleet management takes priority.
Electric cars are built with drive-by-wire systems, replacing conventional mechanical control systems, which create a more compatible platform for AV componentry.
(We should note that the computational intensity of autonomous vehicles represents a not-insignificant challenge to EV range, however.)
In that context, then, policy initiatives that advance electrification should be regarded as positive developments for the self-driving space.
3. The Auto(nomous) Bahn
Click here to speak with our experts and attorneys across the world to learn more about any of the items contained in this week's report.
Subscribe and stay updated
Receive our latest blog posts by email.