1. Big tabs and hard realities.
Going-it-alone is, like, so 2018.
Volkswagen and Ford, one-time rivals fast sobering to the costs and difficulty of engineering next-generation cars, said Friday they would pool resources in the development of autonomous vehicles. Under the long-rumored deal, VW will invest upwards of $2.6 billion into Ford's self-driving unit, which was already valued at $7 billion before the tie-up.
The agreement is the latest in a string—so many, in fact, that we've lost count—of fiercely competitive carmakers cooperating to develop self-driving technology.
Only days earlier German firms BMW and Daimler said they would pool some 1,2000 technicians together to work on a shared autonomous Level 4 stack. The two announced in March they had plans underway to work together.
It was long ago that Honda purchased a $750 million stake in General Motor's self-driving division, Cruise Automation. And don't even get us started on the tie-ups between carmakers and specialized software or chipmakers.
What began as a sharp-elbowed moon race is looking more and more these days like a casual fun run.
Exit comment: Tesla, the electric car maker who says its cars have been collecting mountains of self-driving background data while operating in "shadow mode," is the singular exception to sudden cooperative spirit overwhelming the industry. Even Waymo, the prohibitive self-driving leader, has thrown in with ride-sharing platform Lyft to help take its technology to scale
The Driverless Commute is provided by Dentons' global Autonomous Vehicles team. If you believe a colleague or associate would benefit from this service, please share this link so they may subscribe.
2. Safe.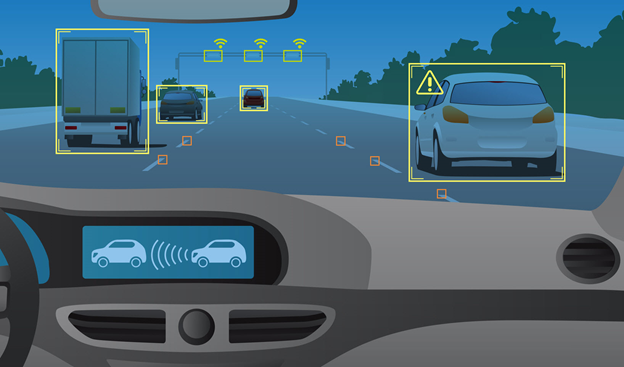 Nearly a dozen prominent self-driving firms have just published a new joint manifesto describing a legal and technological framework for the development, validation and deployment of road-ready autonomous vehicles.
The document (PDF), titled "Safety First for Automated Driving," was authored by Tier 1 suppliers Aptiv and Continental; chipmakers Intel and Infineon; mapping startup HERE; search giant Baidu; and carmakers Audi, BMW, Daimler, Fiat Chrysler and Volkswagen. It lays out 12 safety-by-design principles to which a self-driving car must adhere, including:
Safe operation: how the car copes with system degradation or failure and operation becomes hazardous;
Safety layer: how a system recognizes its limitations and prompts or transfers control safely to a human driver;
Predictability: how a car behaves in traffic must be easy to understand and predictable for others on the road; and
User responsibility: Driver's seat-passengers must be in a state suitable to resume operation if needed;
Vehicle initiative handover: If driver does not comply with takeover request, the car must have systems and programmed maneuvers in place to minimize risk.
3. The Auto(nomous) Bahn
Click here to speak with our experts and attorneys across the world to learn more about any of the items contained in this week's report.
Subscribe and stay updated
Receive our latest blog posts by email.