Earlier this year, Dentons released its first global autonomous vehicles survey to gain deeper insight into the issues, priorities and opportunities surrounding this nascent industry. By asking important questions about the potential of autonomous vehicles, we gathered data that we hope will inform conversations surrounding the sector's future. One area we thought would be of particular interest to you is the connection between electric vehicles and autonomous vehicles, so our survey asked respondents for their thoughts on both industries and their reciprocal relationship. Below we discuss their responses.
Electric vehicles (EVs) and autonomous vehicles (AVs) have always been linked due to the mutual benefits garnered from each technology. We asked our respondents to gauge how important electric vehicle "acceptance and deployment by consumers, manufacturers, and government officials" is to the development of autonomous vehicles.
The overwhelming majority of our respondents agreed that electric vehicle acceptance and deployment was "very Important" or "fairly Important" to autonomous vehicle development. Respondents placed the most emphasis on consumer acceptance, with 89 percent of respondents ranking consumer acceptance as "important" or higher.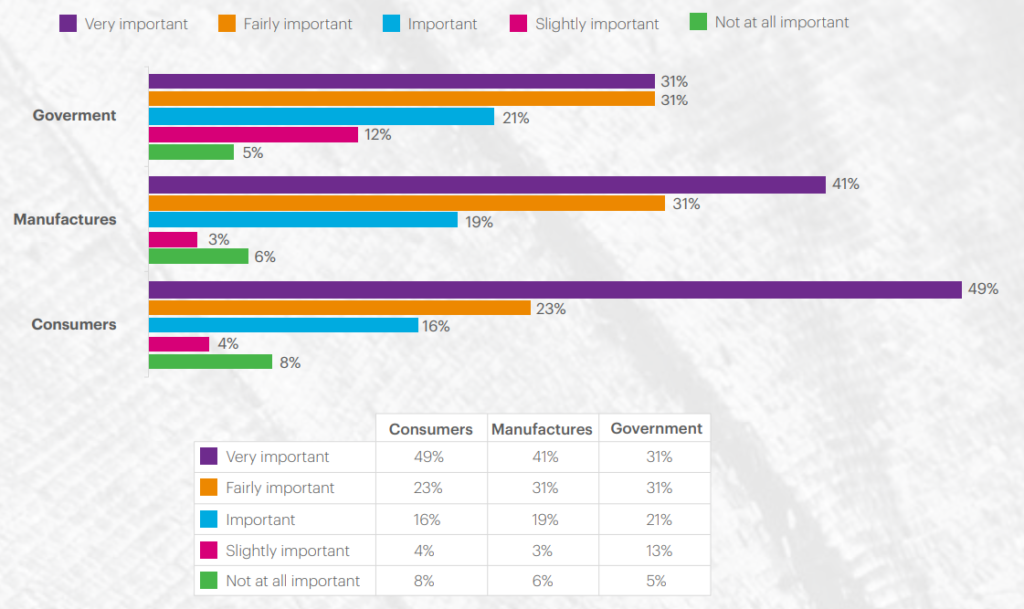 The special relationship between electric vehicles and autonomous vehicles
In the future, most autonomous vehicles will be electric vehicles. Electric vehicles will not only be easier for autonomous systems to control due to their relative simplicity when compared to an internal combustion engine, but will also provide a more stable power source for the complicated autonomous vehicle components. Additionally, driverless vehicles will most likely deploy first as ride-share vehicles or robotaxis. This means they will operate constantly and spend very little time parked, while also eliminating the need for other vehicles to operate. Many advocates believe it is imperative these vehicles are electric and have zero-emissions.
It's this rationale that caused GM to craft a vision with "Zero Crashes, Zero Emissions and Zero Congestion" to guide their long-term development. Electric autonomous vehicles will cut down on congestion, emissions and noise pollution, while providing a more stable and secure service than they would if equipped with internal combustion engines.
Some policymakers have sought to ensure that an autonomous future operates using electric vehicles. In California, Governor Gavin Newsom signed a bill into law that would require all light-duty autonomous vehicles to have zero emissions by the year 2030. Due to California's presence as the premier state in the country for autonomous vehicle testing and development, this law will have an impact across the entire sector regardless of location. The bill is part of a larger movement by Governor Newsom to restrict internal combustion vehicles. Besides this legislation, the Governor signed executive orders that would require all commercial trucks and vans sold in the state to be zero-emission starting in 2045 and require only the sale of zero-emission passenger vehicles by 2035.
Prashanthi Raman, head of global government affairs at Cruise, one of California's most prominent autonomous vehicle companies said "We're grateful for California's leadership in ensuring this will be the industry standard. The AV industry is primed to lead the way in reducing greenhouse gas emissions in cities, and it's why we've operated an all-electric, zero emissions fleet from the start."
Not all autonomous vehicles will be electric vehicles
While GM is planning for a future that is both electric and autonomous, not all manufacturers are as insistent. Ford, for example, believes there is a role for hybrid vehicles to play in the autonomous vehicle space. Some are concerned that the constant operation of electric autonomous vehicles will require too much charging, which will take away from the hours they can operate as well as be harmful to the battery's lifecycle in the long-term. GM has stated that it believes its batteries can handle daily fast-charging. It is important to note, however, that the longevity of hybrid vehicles is disputed. Some experts expect hybrids and plug-in hybrids to be absorbed by the pure electric market by 2040.
It is true that, to be profitable, autonomous vehicles will need to operate for a significant portion of the working day. Autonomous vehicles operators using only electric-powered vehicles will need to devise ways to charge their vehicles quickly and get them back on the road assisting customers. Autonomous vehicle companies will need to address these logistical challenges but will have years of testing data to help.
Why consumers are important
Autonomous vehicles and electric vehicles are intertwined, and their acceptance and development patterns will influence one another. The future of vehicular transportation will be radically shaped by these technologies and their eventual nexus. If consumers enthusiastically adopt electric vehicles, autonomous vehicle development and acceptance will be expedited.
The electric vehicle industry is already creating infrastructure that will be in place when widespread autonomous deployment takes place. If electric vehicle chargers, for instance, become ubiquitous in major cities and suburbs, autonomous vehicles will be able to easily integrate without an overhaul of the system.
Additionally, electric vehicles can reshape culture in ways that will make it easier for autonomous vehicles to be accepted. For instance. in the US consumers might find autonomous vehicle charging too time-consuming and will need to adjust their cultural expectations. Electric vehicles can create the necessary mindset and acceptance for autonomous vehicles to thrive.
Lastly, widespread acceptance of electric vehicles will encourage the industry to invest in the sector and increase production. This increased investment will lead to new breakthroughs and efficiencies that will bring the price down, thus making autonomous vehicles more affordable and decreasing the barrier to their commercialization.
Summary
Autonomous vehicles and electric vehicles have a reciprocal relationship. Most driverless vehicles will utilize electric batteries due to their inherent advantages and simplicities. Together these technologies will revolutionize transportation and significantly reduce emissions. As electric vehicles continue to become a widespread component of our transportation equation, they will create a path for autonomous vehicles and lead to an easier transition into our autonomous future.
Full key findings available in Dentons' Global Guide to Autonomous Vehicles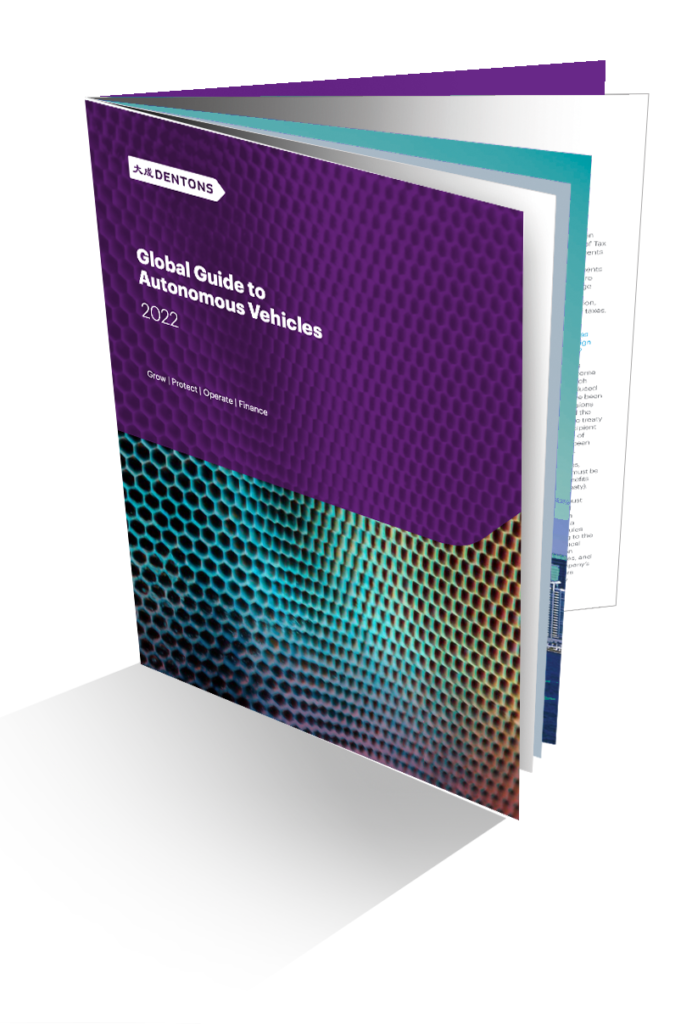 To review the full key findings of Dentons' global autonomous vehicles survey, along with our 2022 Global Guide to Autonomous Vehicles, please click here.
Additional analyses of our key findings will be added to the Driverless Commute in the coming weeks.
Questions?
Please contact our authors and co-leaders of Dentons' global autonomous vehicles group with any questions or comments. We also welcome your feedback on any topics of interest.
Subscribe and stay updated
Receive our latest blog posts by email.