1. Beijing just issued AV report cards. Here's why you should use California's instead.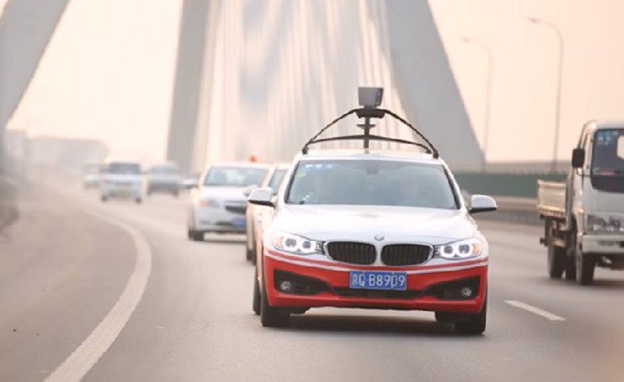 Beijing transportation officials offered this week a first, if severely constrained, glimpse into the country's autonomous vehicle industry, saying in a new report that eight licensed self-driving firms had logged more than 150,000 kilometers on public roads last year in the Chinese capital.
Ninety percent of that distance was managed by just one operator, search giant Baidu, which also leads the pack in number of test vehicles.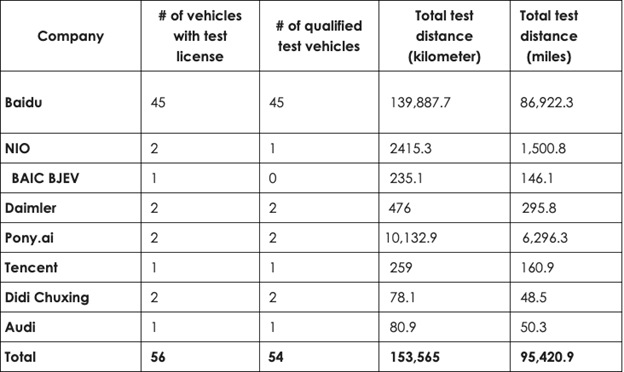 Notably absent from the government's report are measures of disengagements, though a parallel report by a private think tank using voluntary data described 23 situations in which safety drivers were required to assume control of the cars.
The yawning gap between what we want to know and what the government is willing to share means anyone interested in clocking China's AV progress must instead look to California, whose disengagement reports, while also flawed, nevertheless provide a clearer lens by which to judge.
In 2018, Baidu's cars traveled 29,118 km across California (compared to the 139,887 km they racked up in Beijing) and reported an average of one disengagement (that is, a safety driver assuming operation of a vehicle) every 331 kilometers, a marked year-over-year improvement from one disengagement every 27 km.
Assuming similar success rates between the two jurisdictions, Baidu's Chinese fleet would have disengaged roughly 400 times last year. It's important to qualify, however, that driving conditions and cultures are radically different between California and China, so that assumption is a big one.
Pony.ai, Baidu's closest-but-still-dramatically-lagging rival, traveled 26,322 km in California (more than double what it managed in Beijing) and suffered one disengagement every 1645 km.
For perspective, Waymo's California test fleet drove in excess of 2 million km last year and reported disengaging only once every 17,731 km.
The Driverless Commute is provided by Dentons' global Autonomous Vehicles team. If you believe a colleague or associate would benefit from this service, please share this link so they may subscribe.
2. One spectacular incident
Public skepticism of autonomous vehicles in the United States has remained high and remarkably stable even as the technology continues to log more than a million miles every month on public roads.
A new Reuters survey found more than half of Americans consider driverless cars less safe than human-driven vehicles while two-thirds said they would not buy a fully autonomous car.
It's clear that testing hiccups have had a chilling effect on public sentiment.
As the aviation industry grapples with the fallout from two recent jet crashes, Daimler chief executive Dieter Zetsche said makers of autonomous cars need to proceed with extreme caution.
"What is very important is the psychological dimension. If you look at what is happening with Boeing, then you can imagine what happens when such a system has an incident," Zetsche said.
"Even if autonomous cars are 10 times safer than those driven by humans, it takes one spectacular incident to make it much harder to win widespread acceptance."
3. The Auto(nomous) Bahn
Click here to speak with our experts and attorneys across the world to learn more about any of the items contained in this week's report.
Subscribe and stay updated
Receive our latest blog posts by email.