1. Public comment season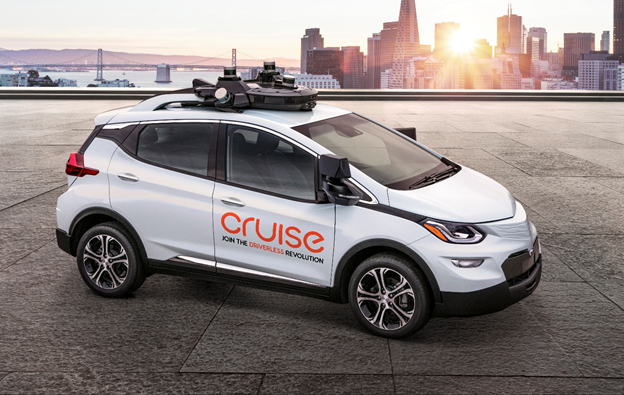 Groups representing property and life insurance providers, car dealers and consumer safety advocates were among those who lined up to oppose a petition by General Motors to deploy on public roads as many as 5,000 autonomous vehicles that lack conventional operational controls, such as a steering wheel.
GM first asked the National Highway Traffic Safety Administration in January 2018 for a special dispensation to skirt the Federal Motor Vehicles Safety Standards, which explicitly require a steering wheel, acceleration and braking pedals and the like.
If approved, the car giant said, it would deploy 2,500 zero-emission driverless cars each year for two years as part of a new on-demand ride-sharing initiative. Importantly, approval of its request would amount to federal regulators endorsing the bold proposition that autonomous vehicles (at least, those made by GM) can deliver a standard of safety that's equivalent or greater than cars already on the road today.
Maybe that's why it took the agency a long 14 months before airing the petition for public comment back in March. That 60-day period for public comment ended this past Monday, which means we're finally getting a sense of who opposes public deployment of fully self-driving vehicles (at least in this phase of development). The skeptics include:
The National Association of Mutual Insurance Companies (NAMIC), which wrote that "NHTSA has no business enabling (driverless cars) to operate on the roads, and surely has no business removing federally mandated vehicle safety standards to a vehicle that they do not know if it's as safe as existing vehicles;"
The Union of Concerned Scientists, which said the company should provide more data to demonstrate the road-worthiness of its vehicles;
The Center for Auto Safety, which ripped GM's petition as data-data devoid; and
AAA and the National Automobile Dealers Association, both of which urged circumspection while stopping short of calling for the petition's rejection;
There are still a variety of complicated, messy questions that neither regulators nor lawmakers have addressed in earnest. As we wrote earlier this year, perhaps the biggest unresolved what-if is the question of liability.
If you were a party to a car crash today, your driving decisions would be measured against the actions of a "reasonable person" in the same situation.
A driverless car, on the other hand, would be judged by the higher standard of strict liability.
That means if a human-operated car and an AV were to crash, the two vehicles could be judged against two completely different standards.
Adding another wrinkle to that already-complicated liability assessment, there would be a special focus to determine if the crash arose from a defective component or piece of software supplied by a vendor or the vehicle manufacturer and whether it was unreasonably dangerous or fell short of industry standards.
Several of the comments, most notably those submitted by NAMIC, criticized GM in sharp terms for asking regulators to waive safety standards when key questions remain unanswered.
Yes, but: the company had few other options in the pursuit of deployment. Importantly, the asking of the question might actually force someone in government to provide answers.
The Driverless Commute is provided by Dentons' global Autonomous Vehicles team. If you believe a colleague or associate would benefit from this service, please share this link so they may subscribe.
2. Robomailman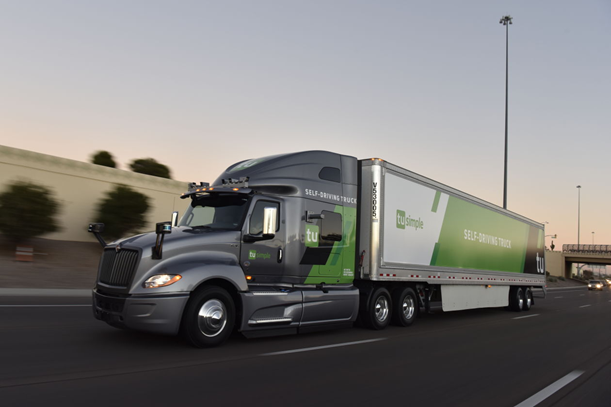 Neither snow nor rain nor heat nor gloom of night nor lack of human drivers will stay the US Postal Service from delivering your fourth Amazon purchase of the day, thanks to a new USPS pilot underway now.
The agency, which processes and delivers many millions of packages each day, has partnered with San Diego startup TuSimple for a two-week pilot to test mail shipments on self-driving big trucks between Phoenix, AZ, and Dallas, TX.
Two retrofitted semis will haul mail and parcels between distribution centers in the two cities.
A safety engineer and professional driver will be in the truck's cab as a contingency. Each truck will operate continuously for 22 hours.
The pilot will include five round-trip circuits along Interstates 10, 20 and 30.
The Postal Service is desperate to find new ways to increase efficiency. 2018 was the agency's 12th consecutive year losing cash, showing a loss of $3.9 billion. It's not hard to see why the USPS is smitten with the idea of continuously running self-driving truck, but it's not just the government that sees the cost-saving benefits of autonomous trucking.
3. The Auto(nomous) Bahn
Click here to speak with our experts and attorneys across the world to learn more about any of the items contained in this week's report.
Subscribe and stay updated
Receive our latest blog posts by email.