Welcome again to the Driverless Commute, presented by Dentons, a digest clocking the most important technical, legal and regulatory developments shaping the path to global autonomy.
1. Parking lots: the next great frontier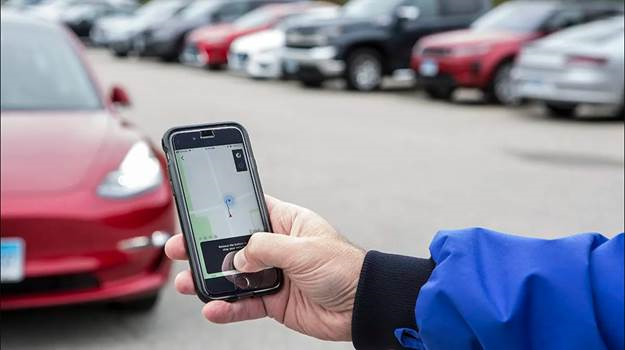 A decade after Google launched its famous self-driving moonshot, the central question of the technology's readiness and safety remains an unresolved scramble of ethics and profit.
No one—not car makers, technologists, regulators, or consumer safety advocates—can agree on specific standards of accepted safety for the open-road testing of autonomous vehicles.
The still-high motor vehicle fatality rate, which has been on steady decline in the United States since the 1960s, belies a truth about driving: it's already a remarkably safe activity. Here in the US, there's approximately one death recorded for every 100 million miles driven.
Despite this relative safety, most stakeholders agree that autonomous vehicles will save lives, at least eventually. But it's also become increasingly clear that that self-driving cars will similarly claim them as the technology matures out in the wild.
The question, then, is whether this Faustian bargain is one the public (or policymakers) will abide.
But what if the technology could prove itself in a decidedly smaller but still relevant context? Enter: parking lots, where it's estimated that roughly 20 percent of all vehicle accidents occur.
The advantages of this more-restrained approach are easy enough to understand—generally cars are operating at much slower speeds in parking lots, and the occurrence of serious injury and death are lower than the open road—but that's not to say parking lot deployments aren't without their own pitfalls, as Tesla learned last month when it updated eligible vehicles' software to include a new remote control-like feature to maneuver through parking lots autonomously.
For Tesla, whose chief executive pledged to enable full self-driving by the end of 2020, the move marked an important technological leap. To some, it also marked a more circumspect approach to deployment. Others still saw it as an invitation to chaos.
The Smart Summon feature requires the car's owner be located no more than 200 feet from the vehicle; that they maintain a direct line of sight to the vehicle; and that they remain actively engaged with a smart-phone remote application.
Based on observations by reporters and users, it's believed that summoned cars travel at a maximum speed of 6 miles per hour. That's slow enough for the car's on-board computer to stop almost instantly without striking another car or pedestrian. (For reference, highway traffic and safety engineers have calculated that human drivers can stop a vehicle traveling at 60 mph in a total of 6.87 seconds with 1 second of delay for driver reaction.)
The company claims Smart Summon has already been used more than a half a million times. But the roll-out hasn't been without a few bumps and scrapes.
The National Highway Traffic Safety Administration said two weeks ago it had begun gathering information on Smart Summon and related products and would "not hesitate to act" if it found evidence of a defect.
Yes, but: The agency has since not commented on the rollout or signaled it would bar its use. California state regulators have already said that the rollout doesn't run afoul of existing law.
2. The Auto(nomous) Bahn
The Driverless Commute is provided by Dentons' global Autonomous Vehicles team. If you believe a colleague or associate would benefit from this service, please share this link so they may subscribe.
Subscribe and stay updated
Receive our latest blog posts by email.