Welcome to the all new, web-only version of The Driverless Commute, which we launched in 2017 as one of the world's first news and analysis verticals dedicated exclusively to autonomous vehicles.
We appreciate your continued readership as we evolve to better serve you, including the launch later this year of a monthly newsmaker podcast featuring self-driving policy makers, technologists and thought leaders.
1. Frenemies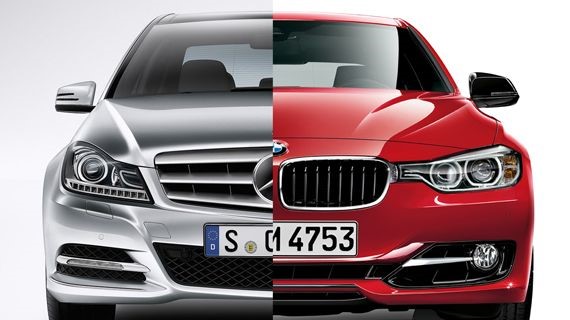 German auto giants BMW and Daimler (the parent group of Mercedes Benz) said last Thursday they would pool their resources in the development of autonomous vehicles.
Partly a reflection of the difficulty engineering next-generation cars and partly a (long-overdue) admission that the industry isn't as far along as the hype (and a few CEOS) have implied, this remarkable tie-up between once-bitter rivals comes as the industry sobers up to a spiraling bar tab. The two have signed a memorandum of understanding that calls for an initial focus on advanced driver assistance systems, including automated highway driving and parking assist.
Notably, the hangover alliance comes on the heels of a handful of other significant partnerships:
It's worth noting that Cruise and Argo were both independent startups before their acquisition by major automotive firms. Who will be the next carmaker to subsume an AV startup?
Parting thought: What was once a desperate, sharp-elbowed race to the moon is looking a lot more like a casual carpool these days.
The Driverless Commute, a subscription-based service, is provided by Dentons' global Autonomous Vehicles team. If you believe a colleague or associate would benefit from this service, please share this link so they may subscribe.
2. Gimme your keys, man
A team of Swedish researchers are working to develop a suite of sensor-based AI systems capable of judging a driver's fitness to operate a motor vehicle and assume control when necessary, according to a new report by the European Commission.
The program would automatically transfer operation of the vehicle if the driver is deemed inebriated or dozing. The technology that underpins the system—like car ignition breath-alcohol tests and eye-tracking scanners—is already on the shelves, but the researchers hope that its application in the context of highly automated vehicles could save countless lives.
There's just one problem: drunk (and sleeping) drivers, to the consternation of law enforcement and consumer safety advocates, already treat their ADAS-equipped cars like robo-chauffers even though they're still wildly incapable of true self-driving.
3. The Auto(nomous) Bahn
Click here to speak with our experts and attorneys across the world to learn more about any of the items contained in this report.
Subscribe and stay updated
Receive our latest blog posts by email.