1. Cars ruined the American city. Can AVs save it?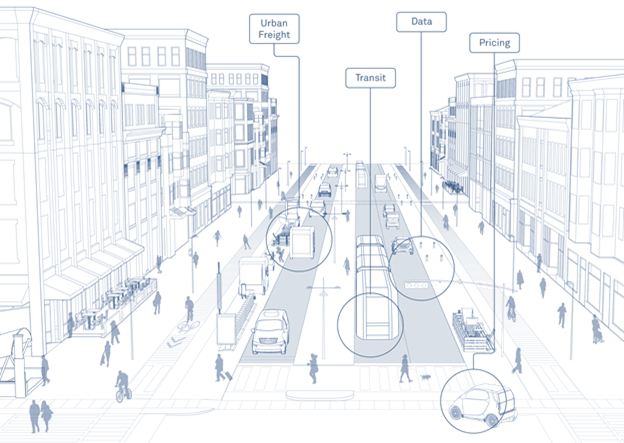 Since at least the 15th century, the era's dominant mode of transportation has always had a way of exerting itself, often unfavorably, on the fabric of cities, but nowhere responded to the automobile with the same ill-considered enthusiasm as the American city, which forfeited one of its most precious public social spaces—its street—in a way that Europeans never did.
Now, urban planners from the United States' largest cities believe the arrival of autonomous vehicles represents a rare opportunity for car-subservient downtowns to reset the board finally.
This week the National Association of City Transportation Officials, an 81-city coalition that includes New York, Boston, Atlanta, Los Angeles, and Seattle, unveiled a 131-page blueprint to refocus contemporary urban planning to take advantage of self-driving cars.
The plan envisions a future of more parks and fewer parking lots by addressing high-capacity transit, smart-city data collection and use, congestion pricing mechanisms, and the delivery of urban freight.
Read More